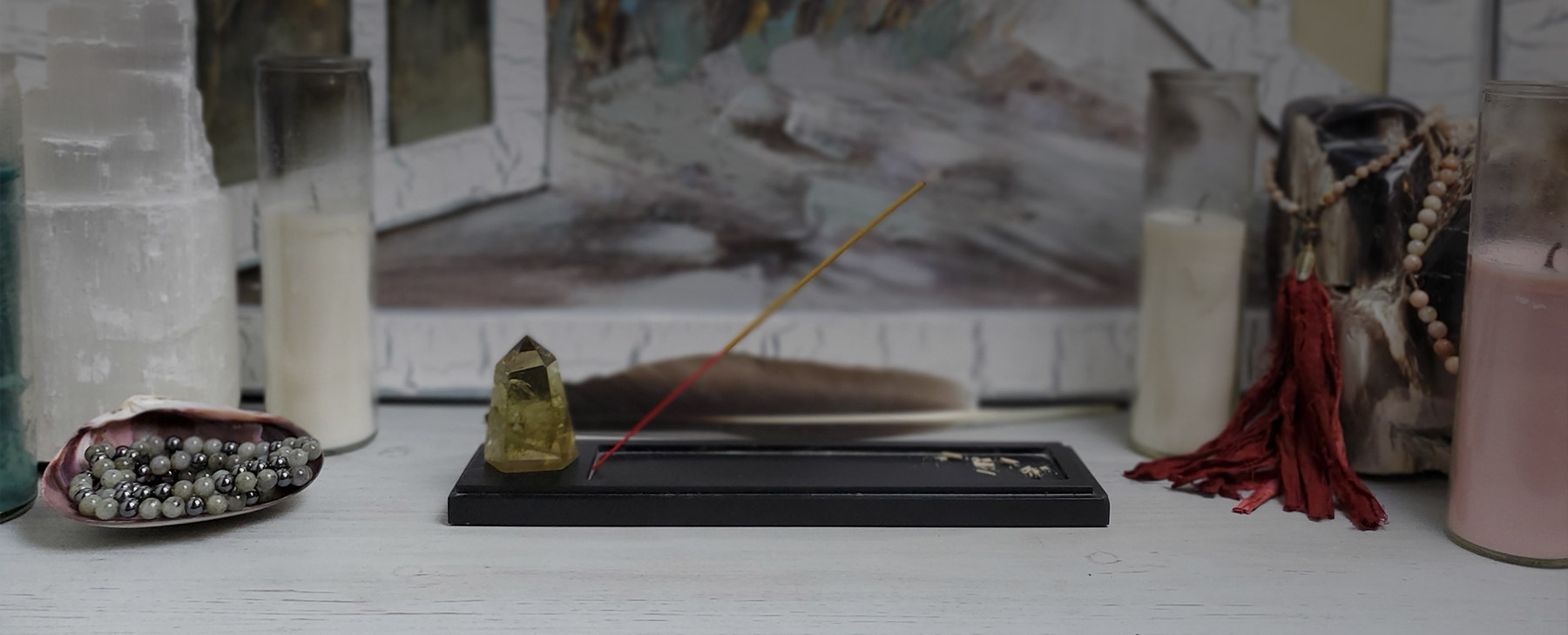 Calming Escape is about looking
inward and finding your calm.
Find Your Escape

Healing yourself from within.
Reconnecting. Re-centering. Recharging.
Shop Now
Welcome To Calming Escape
We are a family-owned business run by high school sweethearts, Ashley and Kevin. Our own paths of spiritual healing have led us to the creation of a business centered around helping others escape the chaos by looking inward and finding the calm within themselves. Setting intentions, speaking affirmations, journaling, and working with crystals all play a huge role in emotional healing and living intentionally. We are happy to be here to support you along your own journey, one positive thought at a time.
Click here to learn more about us.
MALA BEAD NECKLACE COLLECTION
MALA BEAD NECKLACE COLLECTION