All stones and crystals are 100% authentic and sourced from all around the world.
We are owned and operated by husband and wife, Ashley and Kevin.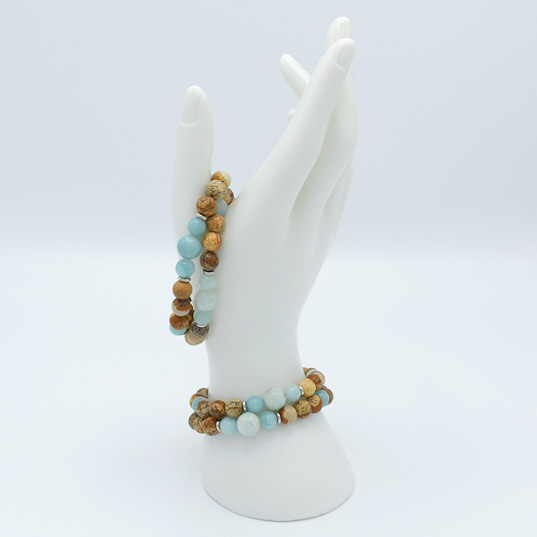 All of our bracelets are carefully designed and made by hand.
Each piece of jewelry is made with love, cleansed with sage, and shipped with care.