Our mala necklaces are hand-knotted, one bead and one knot at a time.
Our tassels are made with silk threads and silk sari fabric dyed by hand.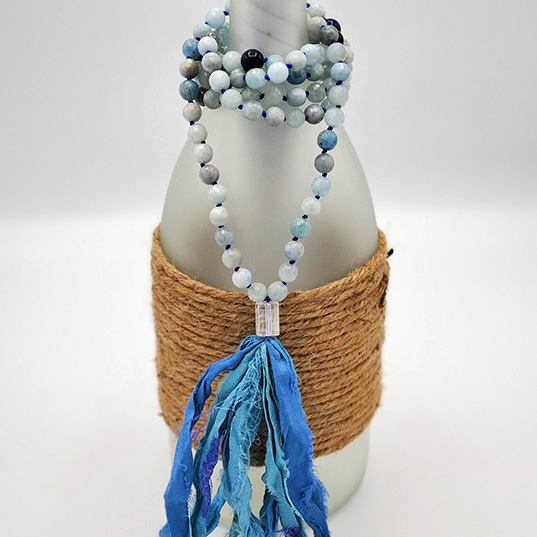 All stones and crystals are 100% authentic and sourced from all around the world.
Each piece of jewelry is made with love, cleansed with sage, and shipped with care.